Garages are used for many reasons, this is where we most likely keep everything that doesn't have a place in the house. Organizing your garage can often seem like a daunting task, but it doesn't have to be. So we created all-in inclusive storage ideas for the ultimate DIY garage makeover. Follow these basic tips to have the best possible garage organization for your house:
Garage Organization & Storage Ideas
Wire Shelving In the Garage
Wall-mounted shelves in the garage are one of the smartest ways to store small miscellaneous items such as books, toys, bikes, and holiday decorations. You can make the most out of your garage space quickly with these inexpensive shelves and racks. These shelving racks will simply take only a few hours to complete.
Stack Bins Vertically To Save Floor Space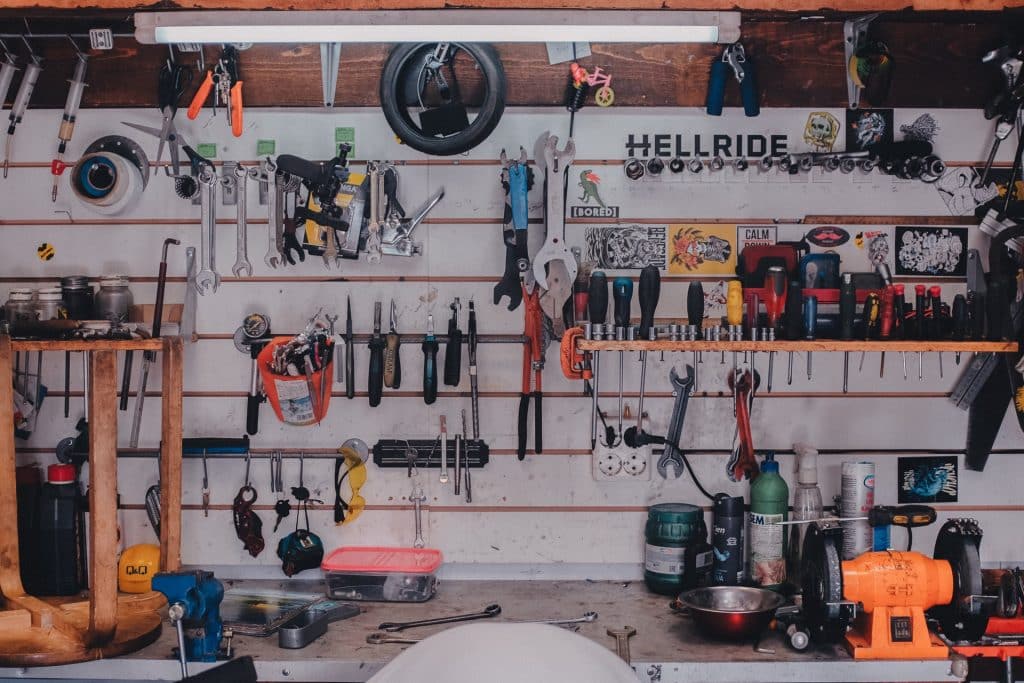 Maximize your space with these vertical storage solutions in your garage. When it comes to planning and organizing your storage unit, keep in mind to stack items vertically and in an upright position. This is perfect for stacking brooms, mops, and dustpans off the floor and out of the way. Vertical stacking takes up much less space than your conventional storage bin. Protect yourself from slip and falls too, with vertical stack bins.
Add Garage Storage Cabinets
Utility storage cabinets are a smart way to save up space, allowing you to conveniently store items like home repair project tools. These can be mounted to the wall or be free-standing to reduce the danger of accidental ingestion of toxic substances and other dangerous materials. Available in custom shapes and sizes, giving you the flexibility to create a setup that works for you.
Monkey Bars Wall Unit
Organize your garage with the smartest and heavy-duty shelving styles. Monkey bars wall unit streamlines your garage packing and organization with its capability to hold hundreds of pounds while freeing up your walls and floors from clutter. You can shop for monkey bars wall units online and select from custom size and length.
Don't Waste the High Space
Often overlooked is the high spaces and ceiling space of your garage. Since much of the tools end up in garage storage, why not utilize those unused spaces along the top edges of the wall. High garage storage shelve is a great way to build some storage units for stuff that gets used very rarely or in particular seasons, such as holiday decorations, camping and fishing gear, or pool. Be sure not to underestimate those free spaces to take advantage of all top surfaces.
Mount Pegboard Walls
You can use pegboards in order to organize your garage. Pegboards can be installed on walls and ceilings and with a pegboard, you can hang miscellaneous things like brooms, shovels, lawnmowers, etc. 

With the good organization in place, things are easier to find and are kept in better condition so they can last longer. So take some time to envision how your space can be better utilized and start making it happen. Shelving cabinets and pegboards are some affordable solutions to keep your garage space organized. And the good news is that we have an extensive collection of tips to reclaim space in your room or yard.